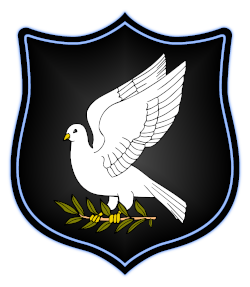 About
An experienced founder, developer and trader for over 12 years, in June 2017 Kingly won both the potential and pioneer grant achievements totaling more than 100.000 US dollars from the SIDN Fund for his project Internet of Coins. Organizing a successful crowdfunding program that same year together with his team he managed to raise over 3 million US dollars to kickstart development of the project.
Since that time it has been in active development, rebranded to hybrix, and currently serving users with a secure, non-custodial solution for alternative finance. Between 2018 and 2021 Kingly has made numerous public speaking appearances, and authored a manifesto and papers detailing new protocols for digital finance. He currently runs HY Company.
During 2016 and 2020 Kingly has also actively been working on a variety of security related and peer-to-peer networking systems, including Peer2Product (federated e-commerce), NetAidKit (secure communications tool for journalists), auditing finance protocols security (together with Radically Open Security), and providing companies with technical, security and financial consulting.
Before working in technology and digital economics, in 2008 Kingly self-hosted the blog publication journal BE.725 in which he premiered high profile stories such as the origin of Stuxnet in 2009 and an article detailing the large scale attacks on payment providers Mastercard and Visa in 2010. This led him to be tracked by some security agencies and a subsequent recruitment attempt by the Dutch intelligence service AIVD in 2016, a job he declined.
Kingly enjoys writing music and since 2020 has been working on recording his debut EP, which is still in the works. He is also currently attempting to write a book and is busy authoring his biography.
The artist name Jo Kingly has been chosen by Joachim de Koning as a way to make it accessible for people to identify him internationally. It is easier to pronounce than his original name, and gives some flair with the wink of an eye. The resemblance of this name to the word "jokingly" is intentional, Kingly is of the opinion that nobody should take themselves all too seriously.
Contact Form
Please send a message using the form below if you would like to get in contact. For interviews or otherwise, please state the subject of the meeting, and feel free to let us know when and where you would like to meet.
Contact Form
For inquiries related to investment, sponsorship, cryptocurrency or having Kingly speak at an event, fill in the preferred date and time two weeks from now that you would like to meet. An fee will be charged according to a determined contract for booking.
It may take some time for you to get a response, and so we ask for your patience.